Bentra Municipal golf club
Antrim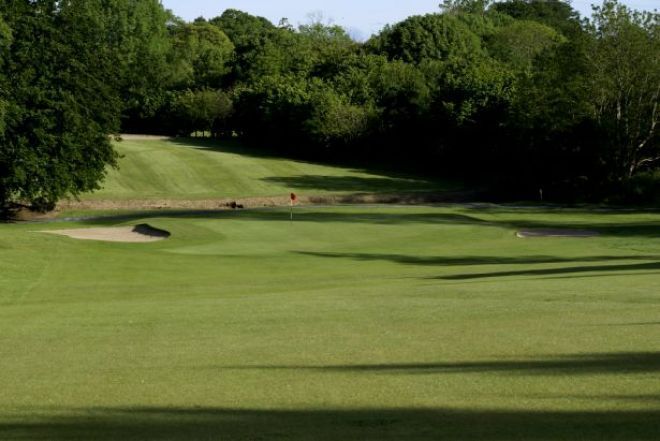 Bentra Municipal Golf Course
A well matured 9-hole course, Bentra is designed with the experienced golfer and novice in mind. Wide fairways with some particularly long holes ensure a steady round at most times.
Clubhouse facilities boast recently refurbished changing rooms and golf shop. A plush bar and restaurant overlooking Larne Lough and Island magee is on hand to allow you to relax after a round.
Bentra offers an attractive and inexpensive day's golf.
Situates beside Bentra is a privately owned driving range whose facilities are available to Golfers, more details on request.
| | |
| --- | --- |
| Green Fees Midweek: | £9.5 |
| Green Fees Weekends & B.H.: | £13.5 |
| Green Fees O.A.P.: | £5 |
| Green Fees for Juniors: | £6.5 |
| Practice Area: | Yes |
| Club Hire: | Yes |
| Buggy Hire: | No |
| Soft Spikes: | No |
| | |
| --- | --- |
| Secretary/Manager: | Stephen Days |
| Captain: | None |
| Lady Captain: | None |
| President: | None |
| Vice-Captain: | None |
| Hon. Secretary: | None |
| Club Pro: | Golf Shop |
| Hon. Treasurer: | None |
Course Layout
Location Map
GPS Coord*
Lat:54.753609
Long:-5.717568
*Please check information before travelling
General Facts & Information
| | |
| --- | --- |
| Course opening hours: Daylight hours | Clubhouse opening hours: Daylight hours |
| Mobile phones: Not on course | Dress Code: Neat and casual, no denim |
| Catering: | Days to Avoid: None |
| Green Fees and Societies Welcome: All | Pre-booking for open Tournaments:N/A |
Bentra Municipal Golf Club Fixtures 2019 provisional*
*Please check information before travelling
Card of the Course
| | |
| --- | --- |
| White | Par 72 SSS 70 6,084 yd's |
| Red | Par 72 SSS 70 6,084 yd's |
Card
| | | | | | | | |
| --- | --- | --- | --- | --- | --- | --- | --- |
| Hole Name | Hole No. | White | Par | Index | Red | Par | Index |
| Hole One | 1 | 205 | 3 | 11 | 205 | 4 | 11 |
| Hole Two | 2 | 504 | 5 | 1 | 504 | 5 | 1 |
| Hole Three | 3 | 477 | 5 | 3 | 477 | 5 | 17 |
| Hole Four | 4 | 317 | 4 | 13 | 317 | 4 | 13 |
| Hole Five | 5 | 152 | 3 | 17 | 152 | 3 | 17 |
| Hole Six | 6 | 380 | 4 | 7 | 380 | 4 | 7 |
| Hole Seven | 7 | 348 | 4 | 9 | 348 | 4 | 9 |
| Hole Eight | 8 | 289 | 4 | 15 | 289 | 4 | 15 |
| Hole Nine | 9 | 370 | 4 | 5 | 370 | 4 | 5 |
| | Out | 3,042 | 36 | | 3,042 | 36 | |
| Hole Ten | 10 | 205 | 3 | 12 | 205 | 4 | 12 |
| Hole Eleven | 11 | 504 | 5 | 2 | 504 | 5 | 2 |
| Hole Twelve | 12 | 477 | 5 | 4 | 477 | 5 | 4 |
| Hole Thirteen | 13 | 317 | 4 | 14 | 317 | 4 | 14 |
| Hole Fourteen | 14 | 152 | 3 | 18 | 152 | 3 | 18 |
| Hole Fifteen | 15 | 380 | 4 | 8 | 380 | 4 | 8 |
| Hole Sixteen | 16 | 348 | 4 | 10 | 348 | 4 | 10 |
| Hole Seventeen | 17 | 289 | 4 | 16 | 289 | 4 | 16 |
| Hole Eighteen | 18 | 372 | 4 | 6 | 370 | 4 | 6 |
| | In | 3,042 | 36 | | 3,042 | 36 | |
| | Total | 6,084 | 72 | | 6,084 | 72 | |
| | SSS | 70 | | | 70 | | |
Members Achievements
History of Bentra Municipal
Holes in One at Bentra Municipal