Ballymoney golf club
Wexford
Ballymoney Golf Course
Ballymoney Golf Club is a GUI affiliated family-run golf club that provides golfers with an affordable and enjoyable golfing experience. Our Par 71 course is located just three kilometers from Gorey town and three kilometers from Courtown in the beautiful county of Wexford.
We offer a great golfing experience at affordable prices! Our keenly priced membership packages and special offers on green fees make Ballymoney Golf Club the ideal choice for your Home Club or Society Outing.
Established in 1983 by Ron Breen and family, our par 71 parkland course has grown and matured into a challenging golfing experience for golfers of all levels.
The course is set in the picturesque surrounds of Ballymoney, and affords excellent views of local Tara Hill, which dominates the landscape.
Golf Deals » Ballymoney

Stay & Play @ Ashdown Park Hotel

€119.00

Offer valid from 01 Jul 2021 to 30 Nov 2021

Detail:



Dinner B&B + 2-Rounds of Golf @ Balymoney, Courtown, Arklow, Coolattin or Bunclody + 3-Course Dinner each evening.
From: €119pps
| | |
| --- | --- |
| Green Fees Midweek: | €23 |
| Green Fees Weekends & B.H.: | €25 |
| Green Fees with a Member: | €17 |
| Green Fees for Weekend Opens: | €20 |
| Practice Area: | Yes |
| Club Hire: €10 | Yes |
| Buggy Hire: €25 | Yes |
| Soft Spikes: | No |
| Full Membership Available: | Yes |
| Full Membership Fee: | €560 |
| Full 5-Day Membership Fee: | €440 |
| Full Pay & Play Membership Fee: | €200 |
| Full Couples Membership Fee: | €900 |
| Full Distance Membership Fee: | €510 |
| Holiday Home Summer Membership: | €295 |
| Entrance Fee: | None |
| | |
| --- | --- |
| Secretary/Manager: | Shalga Breen |
| Captain: | Richard McDonald |
| Lady Captain: | Sandra Quinn |
| President: | Ron Breen |
| Vice-Captain: | None |
| Hon. Secretary: | Charles Logan |
| Club Pro: | None |
| Hon. Treasurer: | Anthony Fortune |
| Comp. Secretary: | Andrew Byrne |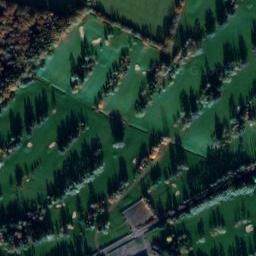 Course Layout
Location Map
GPS Coord*
Lat:52.676590
Long:-6.237488
*Please check information before travelling
General Facts & Information
| | |
| --- | --- |
| Course opening hours: 8.00am to dusk | Clubhouse opening hours: am. to pm. |
| Mobile phones: Not on course | Dress Code: Neat and casual, |
| Catering: By Arrangement | Days to Avoid: None |
| Green Fees and Societies Welcome: All times | Pre-booking for open Tournaments: 14-days in advance |
Ballymoney Golf Club Fixtures 2022 provisional*
| | | | | |
| --- | --- | --- | --- | --- |
| Open & Major Fixtures 2022 (to be Confirmed) | | | | |
| Event | Start | Finish | Type | Duration |
| Captain´s Drive-In | Sunday | | Closed | 1 |
| Captain's Prize | Saturday 20 August | | Closed | 1 |
| President's Prize | Sunday 4 September | | Closed | 1 |
| Singles | Sunday 3 July | | Open | 1 |
| Ladies Singles | Monday 4 July | | Open | 1 |
| Ladies Singles | Monday 1 August | | Open | 1 |
| Singles | Sunday 14 August | | Open | 1 |
*Please check information before travelling
Card of the Course
| | |
| --- | --- |
| White | Par 71 SSS 69 6,337 yd's |
| Yellow | Par 71 SSS 68 6,035 yd's |
| Red | Par 71 SSS 69 5,389 yd's |
Card
| | | | | | | | |
| --- | --- | --- | --- | --- | --- | --- | --- |
| Hole No. | White | Green | Par | Index | Red | Par | Index |
| 1 | 352 | 342 | 4 | 6 | 308 | 4 | 11 |
| 2 | 421 | 363 | 4 | 4 | 344 | 4 | 5 |
| 3 | 365 | 354 | 4 | 8 | 311 | 4 | 3 |
| 4 | 381 | 362 | 4 | 12 | 313 | 4 | 9 |
| 5 | 168 | 152 | 3 | 14 | 132 | 3 | 17 |
| 6 | 524 | 516 | 5 | 10 | 454 | 5 | 7 |
| 7 | 431 | 401 | 4 | 2 | 354 | 4 | 1 |
| 8 | 147 | 139 | 3 | 18 | 132 | 3 | 15 |
| 9 | 309 | 299 | 4 | 16 | 273 | 4 | 13 |
| Out | 3,098 | 2,928 | 35 | | 2,621 | 35 | |
| 10 | 325 | 317 | 4 | 9 | 307 | 4 | 4 |
| 11 | 431 | 420 | 4 | 1 | 370 | 4 | 2 |
| 12 | 363 | 325 | 4 | 17 | 316 | 4 | 18 |
| 13 | 495 | 493 | 5 | 13 | 407 | 5 | 16 |
| 14 | 514 | 505 | 5 | 11 | 474 | 5 | 6 |
| 15 | 196 | 187 | 3 | 7 | 136 | 3 | 10 |
| 16 | 371 | 336 | 4 | 15 | 311 | 4 | 12 |
| 17 | 367 | 359 | 4 | 3 | 304 | 4 | 14 |
| 18 | 177 | 165 | 3 | 5 | 143 | 3 | 8 |
| In | 3.239 | 3,107 | 36 | | 2,768 | 36 | |
| Total | 6,337 | 6,035 | 71 | | 5,389 | 71 | |
| SSS | 69 | 68 | | | 69 | | |
Members Achievements
History of Ballymoney
Roll of Honour
| | | |
| --- | --- | --- |
| Member | Year | Hon. Position |
| Louise D'Arcy | 2011 | Ladies Captain |
| Andrew Byrne | 2011 | Men's Captain |
| Ron Breen | 2011 | President |
| | 2012 | Ladies Captain |
| | 2012 | Men's Captain |
| Ron Breen | 2012 | President |
| Carole Wortmann | 2013 | Ladies Captain |
| Semmy Walker | 2013 | Men's Captain |
| Ron Breen | 2013 | President |
| Carole Wortmann | 2014 | Ladies Captain |
| Ger O'Brien | 2014 | Men's Captain |
| Ron Breen | 2014 | President |
| Emer Kohlmann | 2015 | Ladies Captain |
| Paul Swinburne | 2015 | Men's Captain |
| Ron Breen | 2015 | President |
| Emer Kohlmann | 2016 | Ladies Captain |
| Anthony Doyle | 2016 | Men's Captain |
| Ron Breen | 2016 | President |
| Sinead Johnston | 2017 | Ladies Captain |
| John Fitzgerald | 2017 | Men's Captain |
| Ron Breen | 2017 | President |
| | 2018 | Ladies Captain |
| | 2018 | Men's Captain |
| Ron Breen | 2018 | President |
| | 2019 | Ladies Captain |
| | 2019 | Men's Captain |
| Ron Breen | 2019 | President |
| | 2020 | Ladies Captain |
| Richard McDonald | 2020 | Men's Captain |
| Ron Breen | 2020 | President |
| Sandra Quinn | 2021 | Ladies Captain |
| Richard McDonald | 2021 | Men's Captain |
| Ron Breen | 2021 | President |
| | 2022 | Ladies Captain |
| | 2022 | Men's Captain |
| | 2022 | President |
| | 2022 | Lowest Men's H'cap |
Holes in One at Ballymoney