Slievenamon golf club
Tipperary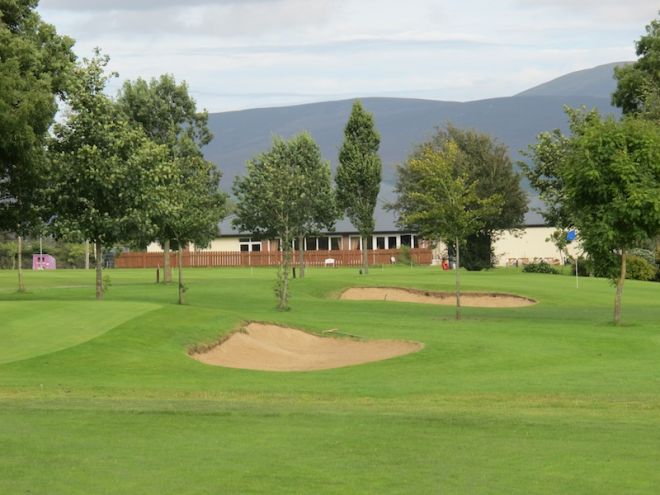 Slievenamon Golf Course

A warm welcome awaits every golfer at Slievenamon Golf Club – members and visitors alike.
First opened in 1999, Slievenamon was taken over in 2018 and has undergone dramatic changes and improvements since, both on the Course and in our Clubhouse Restaurant.
The Course has been transformed through the input of Course Designer and Construction Consultant Esie O'Mahony, who was also involved in designing courses in Doonbeg in Co Clare, Loch Lomond in Scotland and a number of high concept golf courses in Spain. With Esie's help, Slievenamon has been extended from a par 68 to a par 70, with 16 new tee boxes constructed, a number of greens reshaped and redesigned, the creation of new bunkers at a number of holes and the upgrading of the 17th and 18th holes.
Slievenamon now presents as a more feature rich course providing an enjoyable game for all categories of golfer, particularly those who value shorter courses where accuracy, rather than length, is the key. The Golf Course is expertly maintained to the highest standards with fast true greens, well defined fairways and graded roughs that remains a pleasure to play for all our members and guests.
The Clubhouse, too, has seen significant changes, with the re-opening of our Clubhouse Restaurant. Serving excellent food in a relaxed and convivial environment, the Clubhouse Restaurant offers the perfect bolthole when you want to relax with your family and friends in familiar surroundings. We also offer facilities for special events, functions and parties of every description.
Located just 4 miles from Clonmel and 3 miles from Fethard, and nestled at the foot of Slievenamon, Slievenamon Golf Club is a gem just waiting to be discovered.
Slievenamon Golf Club is delighted to announce its new membership rates for 2020. New Members are now offered an unbeatable opportunity to join the Club for a membership fee of €250 in year one, which gives them membership until 31 March 2021. They are then entitled to a membership fee of €300 in year two and €395 in year three * Novice ("New to Golf") Members can take up a six month membership including 6 lessons with a Golf Professional) for only €200 * Distance Members continue to enjoy €20 off their membership fees for each new member they bring to the Club And we have reduced many of our other rates for our existing members. Check out our website on www.slievenamongolfclub.com for full details of all our rates or contact us for more information by phoning the Office at 052 613 2213 or emailing us at slievenamongolfclub@gmail.com *ts and cs apply Rates quoted do not include GUI/ILGU fees or cost of personal golf insurance
| | |
| --- | --- |
| Green Fees Midweek: | €15 |
| Green Fees Weekends & B.H.: | €20 |
| Green Fees with a Member: | €15/20 |
| Green Fees for Opens: | €15/20 |
| Practice Area: | Yes |
| Club Hire: €0/15 | Yes |
| Buggy Hire: €15 | Yes |
| Soft Spikes: | Yes |
| Full Membership Available: | |
| Full Membership: | €425 |
| Full New Membership Year 1: | €250 |
| Full New Membership Year 2: | €300 |
| Full New Membership Year 3: | €395 |
| Full Family Membership: | €950 |
| Full Couples Membership: | €850 |
| Full Seniors Membership: | €300 |
| Full Parent & Child Membership: | €500 |
| Full Country Membership:: | €250 |
| Full Overseas Membership: | €150 |
| Full Student Membership: | €100 |
| Full Junior Membership: | €80 |
| Enterance Fee: | None |
Secretary/Manager:
Heather Bailey
Captain:

Robert Phelan

Lady Captain:
Ann Maxwell
President:
Brian Powell
Vice-Captain:
Sean Alwyard & Teresa O'Brien
Hon. Secretary:
Kieran O'Dwyer & Breda O'Dwyer
Club Pro:
Tara Delaney
Hon. Treasurer:

Michael Dunlea &

Nora Ryan
Comp. Secretary:

David Cairns & Marion Power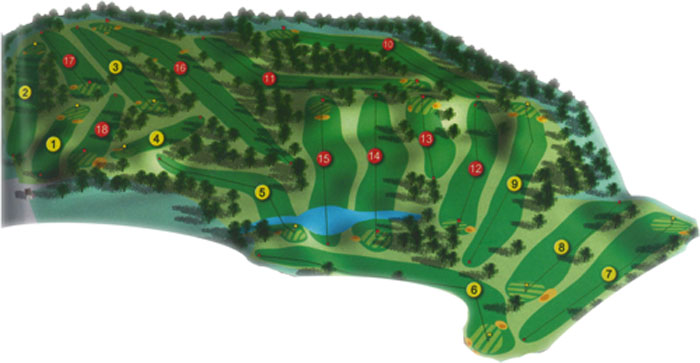 Course Layout
Location Map
GPS Coord*
Lat:52.424301
Long:-7.702188
*Please check information before travelling
General Facts & Information
| | |
| --- | --- |
| Course opening hours:: Daylight hours | Clubhouse opening hours: 8.30am to dusk |
| Mobile phones: Not on course | Dress Code: Neat and casual, no denim |
| Catering: Full catering, facilities | Days to Avoid: Sunday Mornings |
| Green Fees are Welcome: Other times | Pre-booking for open Tournaments::14 Days in advance |
Slievenamon Golf Club Fixtures 2021 provisional*
| | | | | |
| --- | --- | --- | --- | --- |
| Open & Major Fixtures 2020 (to be Confirmed) | | | | |
| Event | Start | Finish | Type | Duration |
| Captains' Drive-In | Sunday 2 February | | Closed | 1 |
| Lady Captain's Prize | Tuesday 8 June | | Closed | 1 |
| Captain's Prize | Friday 12 June | Sunday 14 June | Closed | 3 |
| Captain's Prize | Saturday 13 June | | Closed | 1 |
| Captain's Prize | Sunday 14 June | | Closed | 1 |
| President's Prize | Friday 4 September | Sunday 6 September | Closed | 3 |
| President's Prize | Saturday 5 September | | Closed | 1 |
| President's Prize | Sunday 6 September | | Closed | 1 |
| 3-Ball Scramble | Sunday 8 March | Monday 9 March | Open | 2 |
| 3-Ball Scramble | Monday 9 March | | Open | 1 |
| Singles Stableford Hamper | Saturday 21 March | Monday 23 March | Open | 3 |
| Singles Stableford Hamper | Sunday 22 March | | Open | 1 |
| Singles Stableford Hamper | Monday 23 March | | Open | 1 |
| Singles Stableford | Tuesday 31 March | Friday 3 April | Open | 4 |
| Singles Stableford | Wednesday 1 April | | Open | 1 |
| Singles Stableford | Thursday 2 April | | Open | 1 |
| Singles Stableford | Friday 3 April | | Open | 1 |
| Singles Strokes | Saturday 4 April | | Open | 1 |
| Singles Strokes | Sunday 5 April | Friday 17 April | Open | 13 |
| Singles Stableford | Monday 6 April | | Open | 1 |
| Singles Stableford | Tuesday 7 April | | Open | 1 |
| Singles Stableford | Wednesday 8 April | | Open | 1 |
| Singles Stableford | Thursday 9 April | | Open | 1 |
| Singles Stableford | Friday 10 April | | Open | 1 |
| Singles Stableford | Saturday 11 April | | Open | 1 |
| Singles Stableford | Sunday 12 April | | Open | 1 |
| Singles Stableford | Monday 13 April | | Open | 1 |
| Singles Stableford | Tuesday 14 April | | Open | 1 |
| Singles Stableford | Wednesday 15 April | | Open | 1 |
| Singles Stableford | Thursday 16 April | | Open | 1 |
| Singles Stableford | Friday 17 April | | Open | 1 |
| Singles Stableford | Friday 24 April | Sunday 26 April | Open | 3 |
| Singles Stableford | Saturday 25 April | | Open | 1 |
| Singles Stableford | Sunday 26 April | | Open | 1 |
| Singles Stableford | Friday 15 May | Sunday 17 May | Open | 3 |
| Singles Stableford | Saturday 16 May | | Open | 1 |
| Singles Stableford | Sunday 17 May | | Open | 1 |
| Singles Stableford | Wednesday 20 May | | Open | 1 |
| Club Classic | Thursday 21 May | Monday 25 May | Open | 5 |
| Club Classic | Friday 22 May | | Open | 1 |
| Club Classic | Saturday 23 May | | Open | 1 |
| Club Classic | Sunday 24 May | | Open | 1 |
| Club Classic | Monday 25 May | | Open | 1 |
| 3-Ball Scramble | Friday 29 May | Sunday 31 May | Open | 1 |
| Singles Stableford | Saturday 30 May | | Open | 1 |
| Singles Stableford | Sunday 31 May | | Open | 1 |
| Singles Stableford | Friday 19 June | Sunday 21 June | Open | 3 |
| Singles Stableford | Saturday 20 June | | Open | 1 |
| Singles Stableford | Sunday 21 June | | Open | 1 |
| Singles Stableford | Friday 26 June | Sunday 28 June | Open | 3 |
| Singles Stableford | Saturday 27 June | | Open | 1 |
| Singles | Sunday 28 June | | Open | 1 |
| 3-Ball Scramble | Thursday 2 July | | Open | 1 |
| Singles Stableford | Saturday 4 July | Sunday 5 July | Open | 2 |
| Singles Stableford | Sunday 5 July | | Open | 1 |
| Singles Stableford | Friday 10 July | Sunday 12 July | Open | 3 |
| Singles Stableford | Saturday 11 July | | Open | 1 |
| Singles Stableford | Sunday 12 July | | Open | 1 |
| Singles Stableford | Friday 17 July | Sunday 19 July | Open | 3 |
| Singles Stableford | Saturday 18 July | | Open | 1 |
| Singles Stableford | Sunday 19 July | | Open | 1 |
| Junior Scratch Cup | Friday 24 July | Sunday 26 July | Open | 3 |
| Junior Scratch Cup | Saturday 25 July | | Open | 1 |
| Junior Scratch Cup | Sunday 28 July | | Open | 1 |
| Inter Scratch Cup | Friday 24 July | Sunday 26 July | Open | 3 |
| Inter Scratch Cup | Saturday 26 July | | Open | 1 |
| Inter Scratch Cup | Sunday 26 July | | Open | 1 |
| Minor Scratch Cup | Friday 24 July | Sunday 26 July | Open | 3 |
| Minor Scratch Cup | Saturday 25 July | | Open | 1 |
| Minor Scratch Cup | Sunday 26 July | | Open | 1 |
| Singles Stableford | Monday 27 July | | Open | 1 |
| Singles Stableford | Friday 7 August | Sunday 9 August | Open | 3 |
| Singles Stableford | Saturday 8 August | | Open | 1 |
| Singles Stableford | Sunday 9 August | | Open | 1 |
| Singles Stableford | Friday 14 August | Sunday 16 August | Open | 3 |
| Singles Stableford | Saturday 15 August | | Open | 2 |
| Singles Stableford | Sunday 16 August | | Open | 1 |
| Singles Stableford | Friday 21 August | Sunday 23 August | Open | 3 |
| Singles Stableford | Saturday 22 August | | Open | 2 |
| Singles Stableford | Sunday 23 August | | Open | 1 |
| Singles Stableford | Friday 4 September | Sunday 6 September | Open | 3 |
| Singles Stableford | Saturday 5 September | | Open | 1 |
| Singles Stableford | Sunday 6 September | | Open | 1 |
| Singles Stableford Sem-Finals | Saturday 25 September | | Open | 1 |
| Halloween Singles Stableford | Friday 23 October | Sunday 25 October | Open | 3 |
| Halloween Singles Stableford | Saturday 24 October | | Open | 1 |
| Halloween Singles Stableford | Sunday 25 October | | Open | 1 |
*Please check information before travelling
Card of the Course
| | |
| --- | --- |
| White | Par 70 SSS 67 45,082 yd's |
| Red | Par 70 SSS 67 4,614 yd's |
| Green | Par 70 SSS 67 4,975 yd's |
Card
| | | | | | | | |
| --- | --- | --- | --- | --- | --- | --- | --- |
| Hole No. | White | Green | Par | Index | Red | Par | Index |
| 1 | 165 | 151 | 3 | 8 | 141 | 3 | 8 |
| 2 | 280 | 268 | 4 | 4 | 256 | 4 | 10 |
| 3 | 294 | 289 | 4 | 16 | 283 | 4 | 2 |
| 4 | 148 | 144 | 3 | 10 | 140 | 3 | 12 |
| 5 | 275 | 271 | 4 | 14 | 267 | 4 | 6 |
| 6 | 308 | 303 | 4 | 12 | 298 | 4 | 4 |
| 7 | 265 | 258 | 4 | 18 | 252 | 4 | 16 |
| 8 | 295 | 290 | 4 | 6 | 256 | 4 | 18 |
| 9 | 446 | 441 | 5 | 2 | 346 | 5 | 14 |
| Out | 2,475 | 2,415 | 35 | | 2,239 | 35 | |
| 10 | 362 | 352 | 4 | 1 | 298 | 4 | 1 |
| 11 | 306 | 301 | 4 | 5 | 255 | 4 | 7 |
| 12 | 278 | 273 | 4 | 17 | 268 | 4 | 15 |
| 13 | 155 | 151 | 3 | 3 | 148 | 3 | 9 |
| 14 | 323 | 318 | 4 | 13 | 312 | 4 | 5 |
| 15 | 305 | 301 | 4 | 11 | 297 | 4 | 3 |
| 16 | 490 | 485 | 5 | 15 | 427 | 5 | 17 |
| 17 | 265 | 260 | 4 | 7 | 255 | 4 | 13 |
| 18 | 123 | 119 | 3 | 9 | 115 | 3 | 11 |
| In | 2,607 | 2,560 | 35 | | 2,375 | 35 | |
| Total | 5,082 | 4,975 | 70 | | 4,614 | 70 | |
| SSS | 67 | 67 | | | 67 | | |
Notable rounds
Men's Course Record: 65 Denis Burke
Ladies Course Record:
Members Achievements
History of Slievenamon
Roll of Honour
| | | |
| --- | --- | --- |
| Member | Year | Hon. Position |
| Margaret O'Brien | 1999 | Ladies Captain |
| Pat Lenergan | 1999 | Men's Captain |
| Kevin Lalor | 1999 | President |
| Rena O'Kelly | 2000 | Ladies Captain |
| Pat Lonergan | 2000 | Men's Captain |
| Kevin Lalor | 2000 | President |
| Patricia Leonard | 2001 | Ladies Captain |
| Ernie Makim | 2001 | Men's Captain |
| Kevin Lalor | 2001 | President |
| Marie Delaney | 2002 | Ladies Captain |
| Denis Burke | 2002 | Men's Captain |
| Kevin Lalor | 2002 | President |
| Joan Morrissey | 2003 | Ladies Captain |
| Des Delahunty | 2003 | Men's Captain |
| Kevin Lalor | 2003 | President |
| Ann Fitzgerald | 2004 | Ladies Captain |
| Denis O'Sullivan | 2004 | Men's Captain |
| Kevin Lalor | 2004 | President |
| Rosemary Lalor | 2005 | Ladies Captain |
| Declan Heafy | 2005 | Men's Captain |
| Kevin Lalor | 2005 | President1 |
| Ann Delahunty | 2006 | Ladies Captain |
| William Phelan | 2006 | Men's Captain |
| Kevin Lalor | 2006 | President |
| Margaret Comerford | 2007 | Ladies Captain |
| John O'Brien | 2007 | Men's Captain |
| Margaret Lalor | 2007 | President |
| Kay Walsh | 2008 | Ladies Captain |
| Joe Pollard | 2008 | Men's Captain |
| Margaret Lalor | 2008 | President |
| Mary Kenrick | 2009 | Ladies Captain |
| Ian Gouge | 2009 | Men's Captain |
| Margaret Lalor | 2009 | President |
| Bernie Phelan | 2010 | Ladies Captain |
| Seamus Mullins | 2010 | Men's Captain |
| Margaret Lalor | 2010 | President |
| Patricia Walsh | 2011 | Ladies Captain |
| Seamus McGowan | 2011 | Men's Captain |
| Margaret Lalor | 2011 | President |
| Kathleen Shanley | 2012 | Ladies Captain |
| Seamus McGowan | 2012 | Men's Captain |
| Margaret Lalor | 2012 | President |
| Chris Hayes | 2013 | Ladies Captain |
| Robert Reid | 2013 | Men's Captain |
| Margaret Lalor | 2013 | President |
| Ann Maher | 2014 | Ladies Captain |
| Kieran Cunningham | 2014 | Men's Captain |
| Margaret Lalor | 2014 | President |
| | 2015 | Ladies Captain |
| Thomas Butler | 2015 | Men's Captain |
| Margaret Lalor | 2015 | President |
| Carmol Condon | 2016 | Ladies Captain |
| Pat Slattery | 2016 | Men's Captain |
| Margaret Lalor | 2016 | President |
| | 2017 | Ladies Captain |
| | 2017 | Men's Captain |
| Margaret Lalor | 2017 | President |
| Margaret English | 2018 | Ladies Captain |
| Shane Kenny | 2018 | Men's Captain |
| Brian Powell | 2018 | President |
| Phil Whyte | 2019 | Ladies Captain |
| John O'Sullivan | 2019 | Men's Captain |
| Brian Powell | 2019 | President |
| Ann Maxwell | 2020 | Ladies Captain |
| Robert Phelan | 2020 | Men's Captain |
| Margaret Lalor | 2020 | President |
| Brian Powell | 2020 | Lowest Ladies Handicap |
| Denis Burke (7) | 2020 | Lowest Men's Handicap |
Holes in One at Slievenamon
| | | | | |
| --- | --- | --- | --- | --- |
| Member | Date | Hole No. | Club Used | Distance |
| Bob Sullivan | 8 March 2002 | 6th | | 163 yd´s |
| Peter O´Brien | 28 September 2002 | 6th | | 170 yd´s |
| Ben Johnson | 16 November 2002 | 2nd | | 191 yd´s |
| Andrew Donovan | 3 June 2004 | 4th | | 144 yd´s |
| David Walsh | 25 June 2004 | 4th | | 144 yd´s |
| Joe Corbett | 28 January 2006 | 1st | | 155 yd´s |
| Gerry Dorney | 21 May 2007 | 18th | | 178 yd´s |
| Seamus McGowan | 23 February 2008 | 18th | | 178 yd´s |
| Alec Owens | 26 August 2009 | 4th | | 151 yd´s |