Traad Ponds golf club
Derry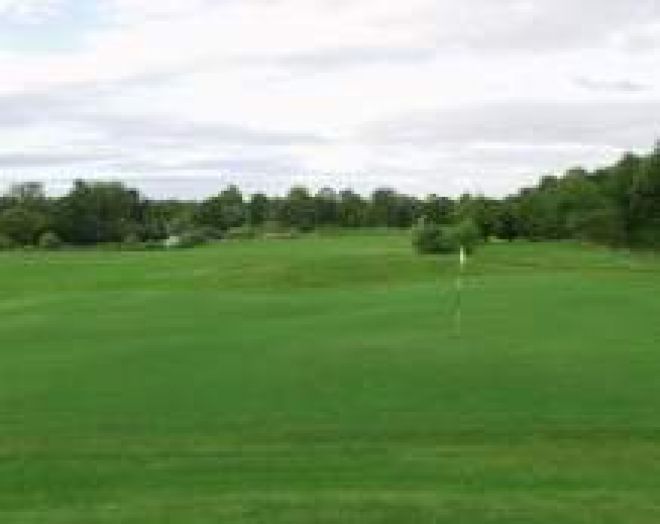 Traad Ponds Golf Course
The course is set in a particularly picturesque parkland area demanding skills and patience for the golfer due to the position and size of the man made ponds.
Although it is strictly parkland in nature, the nine-hole tract has the distinct feel of a links course offering excellent year round play.
The golf course has 6 par fours and 3 par threes with some challenging navigation required over the ponds.
With the ground being of sandy nature the course is quite dry and playable almost all year round.
There are changing room and shower block facilities for golfers / fishermen and societies.


| | |
| --- | --- |
| Green Fees Midweek: | £10 |
| Green Fees Weekends & B.H.: | £12 |
| Green Fees with a Member: | 50% |
| Green Fees for Opens: | N/A |
| Practice Area: | Yes |
| Club Hire: | No |
| Buggy Hire: | No |
| Soft Spikes: | No |
| | |
| --- | --- |
| Secretary/Manager: | Barney Coleman |
| Captain: | None |
| Lady Captain: | None |
| President: | None |
| Vice-Captain: | None |
| Hon. Secretary: | B. Gribbin |
| Club Pro: | None |
| Hon. Treasurer: | None |
Location Map
GPS Coord*
Lat:54.721745
Long:-6.529140
*Please check information before travelling
General Facts & Information
| | |
| --- | --- |
| Course opening hours: Daylight hours | Clubhouse opening hours: am to pm |
| Mobile phones: Not on course | Dress Code: Neat and casual, no denim |
| Catering: Full catering, facilities | Days to Avoid: Sundays & Bank Holidays |
| Green Fees and Societies Welcome: Other days | Pre-booking for open Tournaments: N/A |
Traad Ponds Golf Club Fixtures 2020 provisional*
*Please check information before travelling
Card of the Course
| | |
| --- | --- |
| Red | Par 66 SSS 66 3,862 yd's |
| Green | Par 66 SSS 66 4,913 yd's |
Card
| | | | | | | | |
| --- | --- | --- | --- | --- | --- | --- | --- |
| Name | Hole No. | Green | Par | Index | Red | Par | Index |
| Drumenagh | 1 | 316 | 4 | 15 | 276 | 4 | 11 |
| Little Augusta | 2 | 152 | 3 | 5 | 139 | 3 | 1 |
| Traad Point | 3 | 309 | 4 | 17 | 198 | 4 | 17 |
| Silver Birch | 4 | 142 | 3 | 9 | 88 | 3 | 13 |
| Curlew's Call | 5 | 348 | 4 | 1 | 325 | 4 | 3 |
| Waterhen's Nest | 6 | 162 | 3 | 7 | 135 | 3 | 9 |
| Lough Neagh | 7 | 350 | 4 | 13 | 280 | 4 | 5 |
| Troubled Water | 8 | 365 | 4 | 2 | 250 | 4 | 7 |
| Barney's Elbow | 9 | 324 | 4 | 11 | 240 | 4 | 15 |
| | Out | 2,468 | 33 | | 1,931 | 33 | |
| Drumenagh | 10 | 316 | 4 | 15 | 276 | 4 | 11 |
| Little Augusta | 11 | 152 | 3 | 5 | 139 | 3 | 1 |
| Traad Point | 12 | 309 | 4 | 17 | 198 | 4 | 17 |
| Silver Birch | 13 | 142 | 3 | 9 | 88 | 3 | 13 |
| Curlew's Call | 14 | 325 | 4 | 1 | 325 | 4 | 3 |
| Waterhen's Nest | 15 | 162 | 3 | 7 | 135 | 3 | 9 |
| Lough Neagh | 16 | 350 | 4 | 13 | 280 | 4 | 5 |
| Troubled Water | 17 | 365 | 4 | 2 | 250 | 4 | 7 |
| Barney's Elbow | 18 | 324 | 4 | 11 | 240 | 4 | 15 |
| | In | 2,445 | 33 | | 1,931 | 33 | |
| | Total | 4,913 | | | 3,862 | | |
| | SSS | 66 | | | 66 | | |
Members Achievements
History of Traad Ponds
Holes in One at Traad Ponds